Blog
Plant and Flower Imports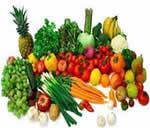 It's a critical time for plant and flower imports
Customs' delays can cause your profits to drop
"Any time lost during transport and customs clearing can mean the difference between profit and loss."  
Speed and efficiency for plant and flower imports is absolutely critical if stock is to arrive on schedule and in good condition. 
There can be fewer trade sectors where unexpected customs' delays can have such a devastating effect.  Not only on the plants and flowers themselves, but also on your business opportunities and ultimately on your bottom-line. 
As so many companies who rely on efficient plant and flower imports as part of their business success have discovered, if you do not plan your plant and flower imports process carefully, or if you do not rely on the support of a customs clearing agent who fully understands the specialist requirements of plant and flower imports, then your business could suffer disastrous losses. 
The customs clearing specialists you can trust to provide all the experience, the expert advice and the reliable assistance you require when importing and exporting plants is Aerona (Air & Sea) Customs Clearing Agents. 
Aerona have many years experience in dealing with all manner of customs clearing procedures and no one is more familiar with all the specialist skills that are required to ensure plant and flower imports do not suffer any unnecessary delays. 
Importing and exporting plants is one of these specialist skills and Aerona can point to many, many success stories, including consignments of flowers from Europe, tropical plants from Asia and even containers of bonsai trees from Australia. 
The secret to this worldwide success and the reason why Aerona is so often called upon for their specialist plant and flower imports services is the company's unique understanding of all the most intricate legal and logistical requirements that are associated with this time-sensitive operation. 
Like all perishable goods goods, the import of fruit, vegetables and plants requires extremely specialist knowledge.
You can rely on Aerona to provide all the skills, the knowledge, accreditations and approvals you're looking for. 
These include: CHIEF (Customs Handling of Import & Export Freight), PEACH (Procedure for Electronic Application for Certificates for Horticultural Marketing Inspectorate), ALVS (Automatic License Verification System) and HMRC border inspection procedures. 
Why risk anything less?  Speak to one of our experienced staff who specialises in plant and flower imports. 
You can call us on +44(0)161 652 3443. You can also email us at: This email address is being protected from spambots. You need JavaScript enabled to view it.. Or you can send us a message using the form on our Contact Us page. 
Details

Published: 08 October 2018
Share